THE GIFT OF FREEDOM REGAINED
Exhibition on the occasion of the 20th anniversary of the visit of the Holy Father John Paul II in the Sejm and the Senate, 11 June 1999.
Vernissage photo gallery: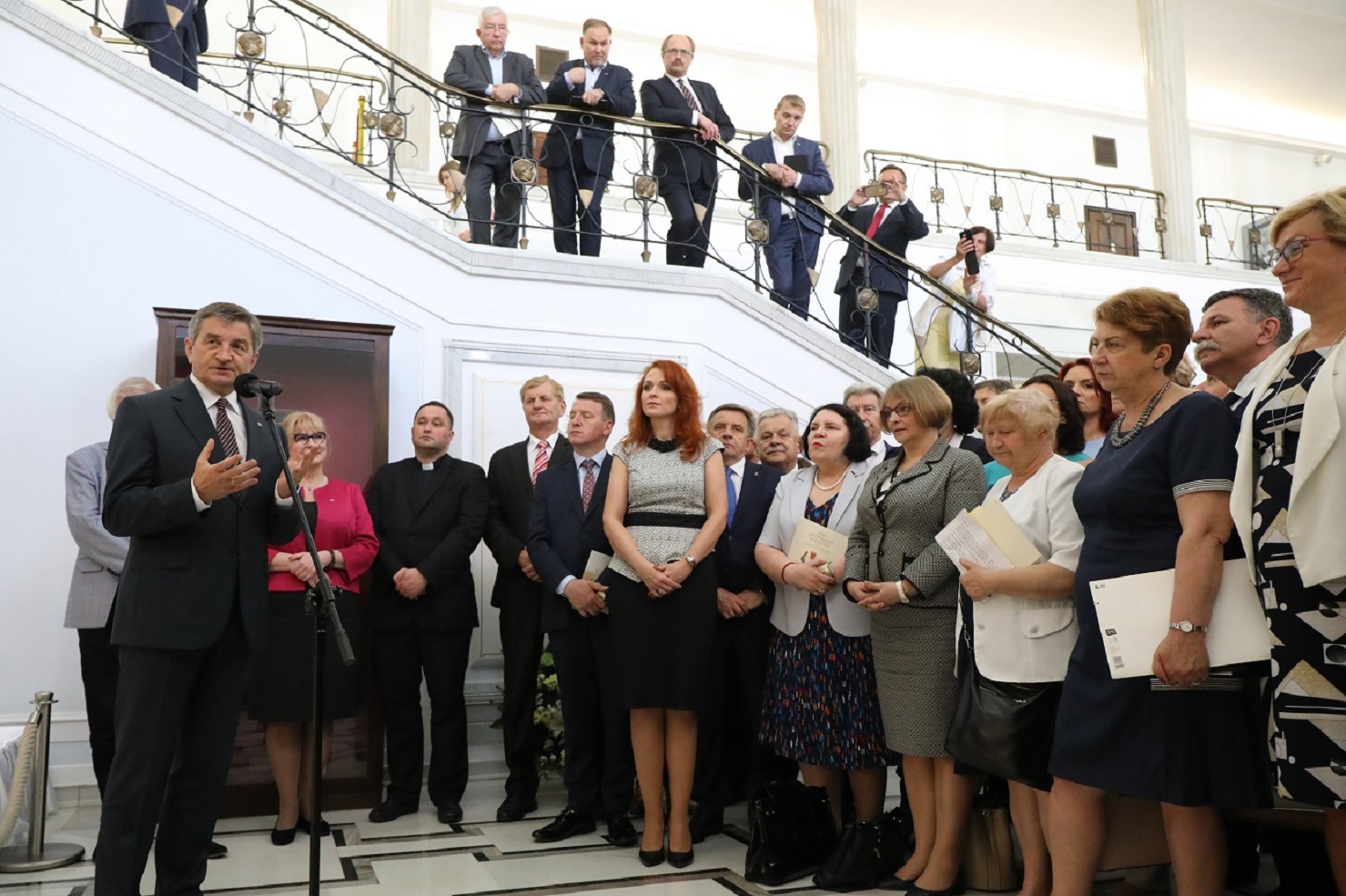 Exhibition organized by the Museum Division of the Sejm Library, exposed in the Main Hall of the Sejm Building (11-17 VI 2019).
Author of the exhibition script – dr Błażej Popławski
Artistic design – Krzysztof Burnatowicz
Realisation – dr Błażej Popławski, Jolanta Walukiewicz-Wolfram, Ewa Koralewska, Jarosław Kotowicz
Museum objects came from the Sejm Library and the Polish Press Agency.
Phot. Rafał Zambrzycki
Vernissage video: