550 YEARS OF PARLIAMENTARISM
IN THE POLISH COMMONWEALTH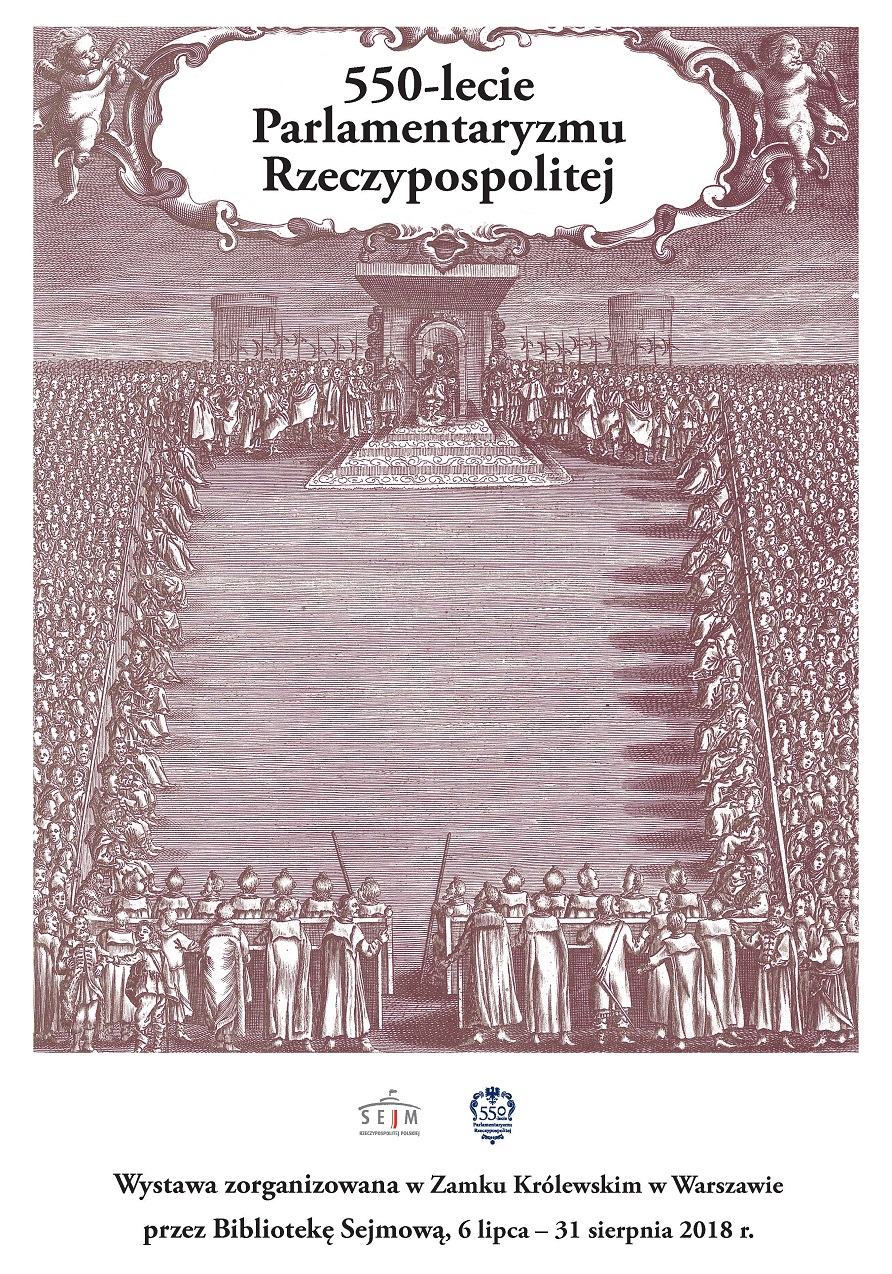 Vernissage photo gallery: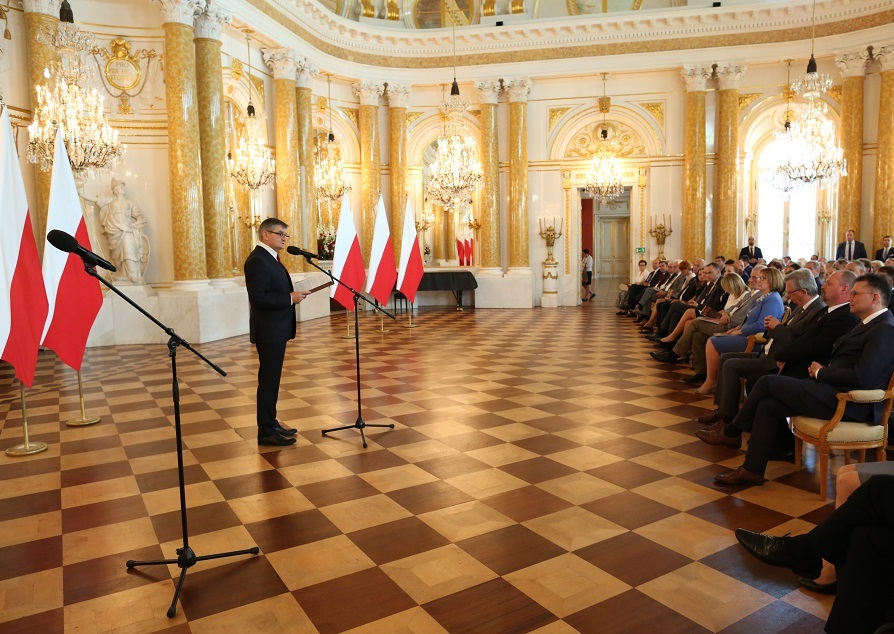 Exhibit photo gallery: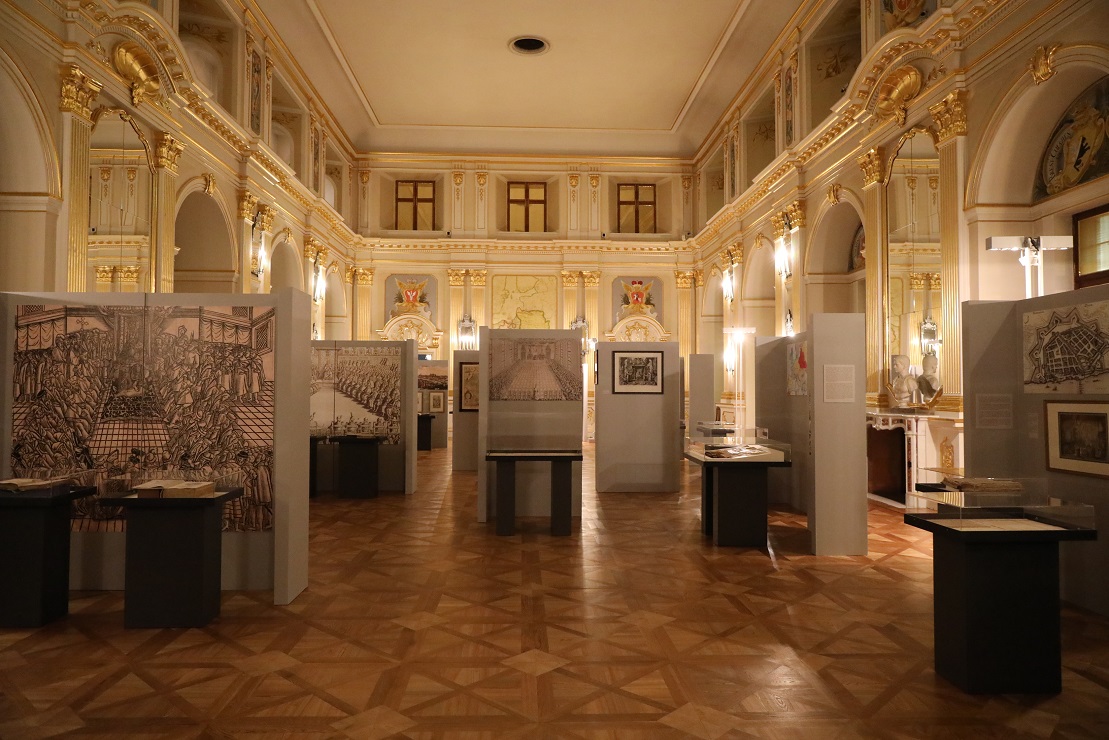 Exhibit curator – Piotr Kopszak
Author of the exhibition script – Michał Kopczyński
Author of the artistic design – Krzysztof Burnatowicz
Exhibition organized by the Museum Division of the Sejm Library and exposed in the Royal Castle in Warsaw (Pokój Królewiczowski "Trzeci"; Sala Senatorska, Galeria Warty, Nowa Izba Poselska, Pokój Wstępowy Nowej Izby Poselskiej) 06.07 – 31.08.2018.
The exhibits presented at the exhibition belong to the following institutions:
• Archiwum Akt Nowych
• Archiwum Archidiecezji Warmińskiej w Olsztynie
• Archiwum Główne Akt Dawnych
• Archiwum Narodowe w Krakowie
• Archiwum Państwowe w Poznaniu
• Biblioteka Jagiellońska Uniwersytetu Jagiellońskiego
• Biblioteka Kongresu
• Biblioteka Narodowa
• Biblioteka Sejmowa
• Biblioteka Uniwersytecka w Warszawie
• Centralne Muzeum Włókiennictwa w Łodzi
• Filmoteka Narodowa – Instytut Audiowizualny
• Instytut Badań Literackich Polskiej Akademii Nauk
• Kancelaria Prezydenta RP
• Muzeum Historii Polski w Warszawie
• Muzeum Historii Polskiego Ruchu Ludowego
• Muzeum Narodowe w Krakowie
• Muzeum Narodowe w Poznaniu
• Muzeum Narodowe w Warszawie
• Muzeum Niepodległości
• Muzeum Pałacu Króla Jana III w Wilanowie
• Muzeum w Piotrkowie Trybunalskim
• Muzeum Warszawy
• Muzeum Wojska Polskiego
• Narodowe Archiwum Cyfrowe
• Pałac Biskupi w Krakowie
• Wojskowe Biuro Historyczne
• Zakład Narodowy im. Ossolińskich
• Zamek Królewski w Warszawie.
Fot.: The Chancellery of the Sejm
---
⇓Click below for Exhibition booklet⇓